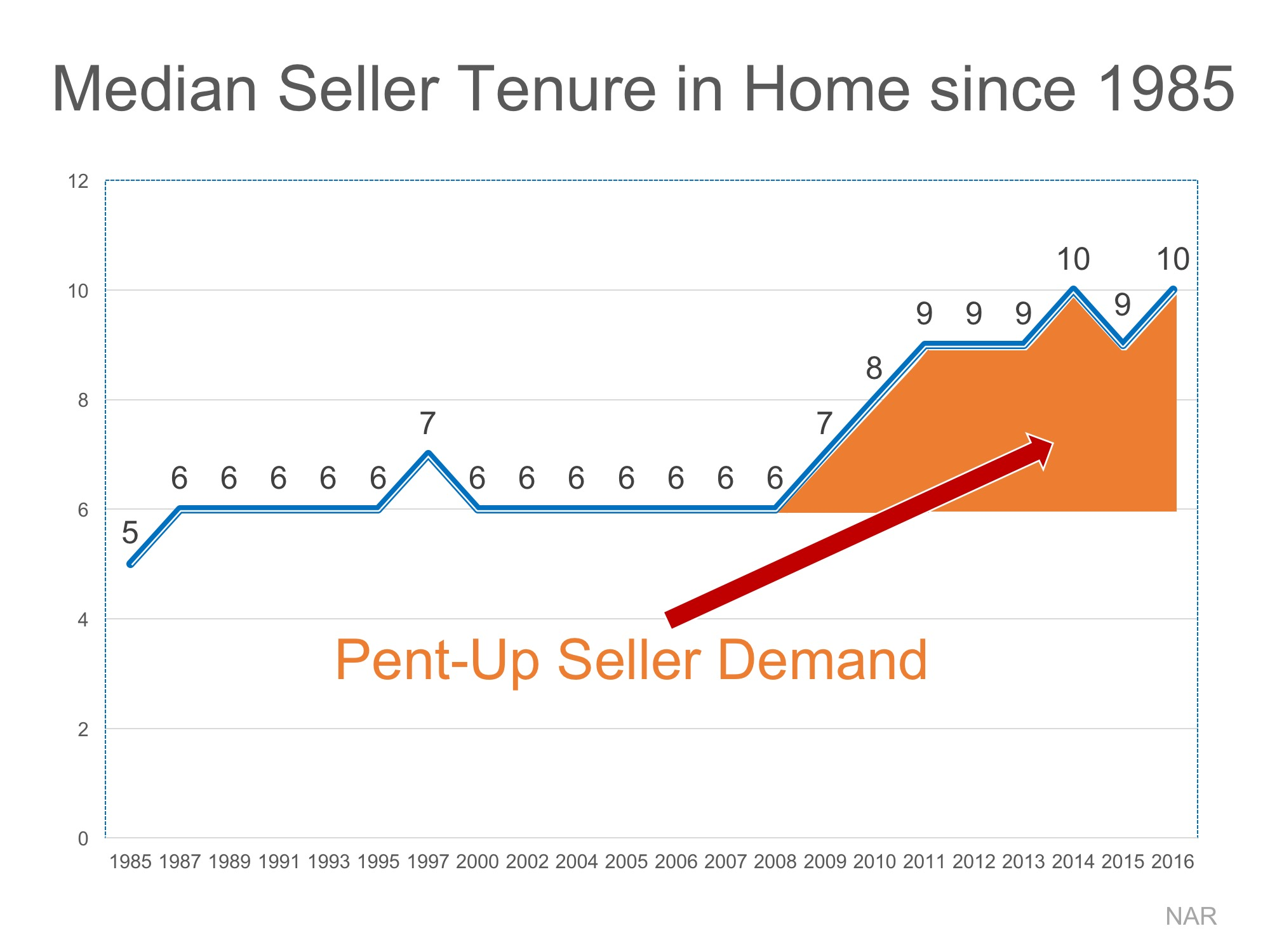 The National Association of Realtors keeps information regarding the average tenure in homes.Why the dramatic increase?
During the housing crisis, we fell into negative equity where homes were worth less than the mortgage on the property and people were more conservative when it came to homebuying since their trust had been broken. Since then, the economy and wages have begun to increase alongside buyer's financial confidence. Now, according to CoreLogic, 93.7% of homes with a mortgage are in positive equity.
The pent up seller demand and increase in tenure is believed to be largely in part due to families staying in homes that no longer fit their needs. The housing inventory is low, but with a little push, the dominos could come falling down, leading to lots of people getting into home better suited for their needs while facilitating the housing inventory.