Mortgage Interest Rates And Their Effect On The Market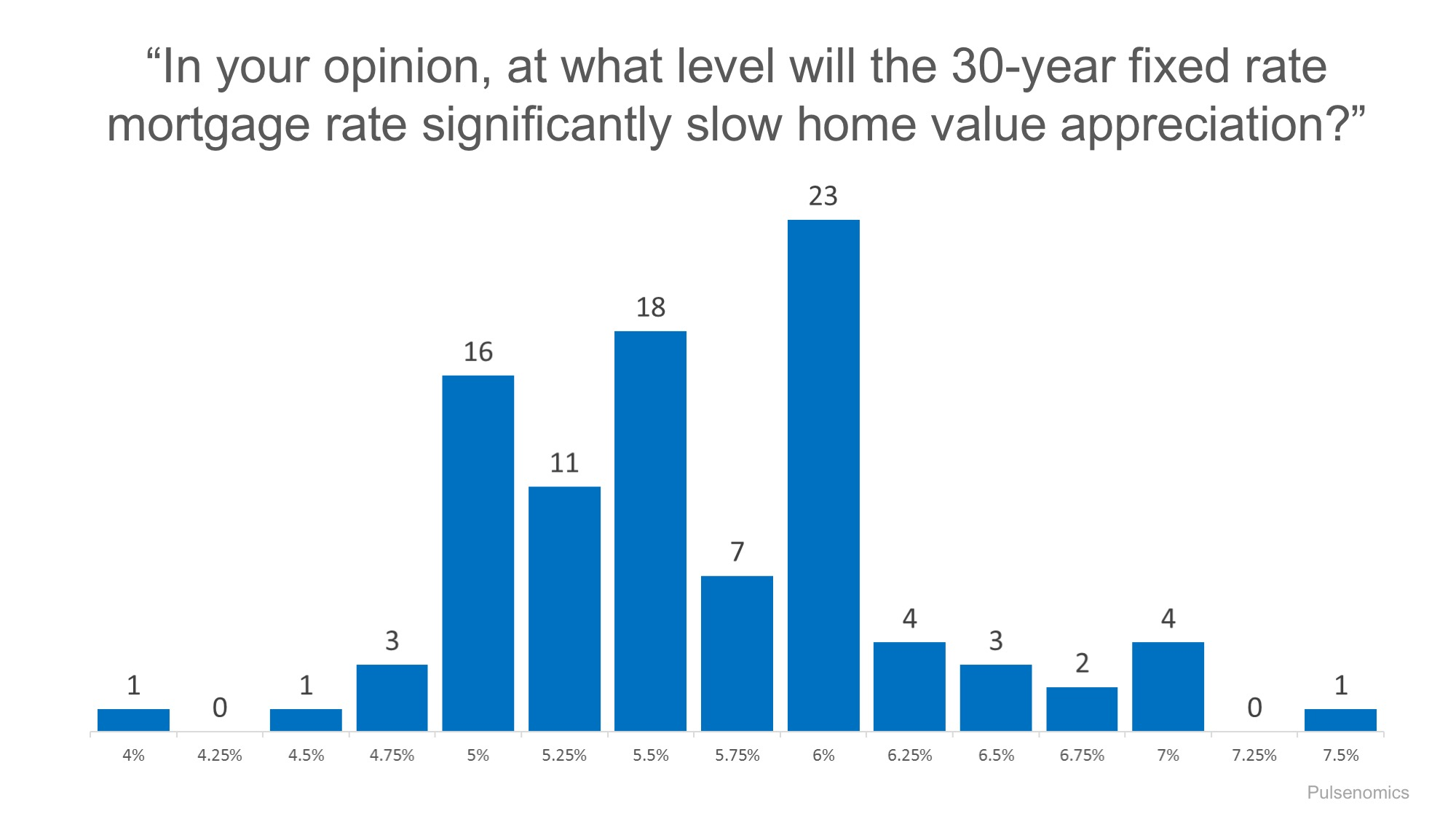 We have seen how low mortgage interest rates have been a huge issue for the recovering housing market, but what about high mortgage interest rates? The Mortgage Bankers Association, Fannie Mae, Freddie Mac and the National Association of Realtors all agree that mortgage interest rates will increase in 2017 which could stifle demand.
Pulsenomics decided to ask and comprise the following chart, facing this question head on alongside 100+ economists, investment strategists, and housing market analysts.
Basically: The mortgage interest rate would need to be 5% or more to really affect home prices.