Millennials Will Do Whatever It Takes To Own A Home
Millennials are facing major stress trying to come up with ways to balance a down payment, student loans, and impending mortgages, but they are finding solutions: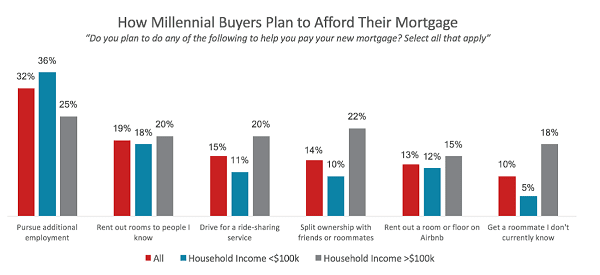 (Image provided by Realtor Magazine Online)
The major concerns for these first time home buyers is how they can get the down payment afforded, 50% saying it was their number one obstacle in buying a home followed by affording a home in their preferred location (45%) and the rising home prices (42%).
To save for this down payment, millennials are looking for funds, and fast, through taking early distributions of their retirement fund (13%), cash gifts from family members (24%), and inheritance (12%).
What is even crazier is that about 10% of millennials were recorded to selling crypto-currency in order to afford a home.
Through these amazing sacrifices, millennials are buying homes in the marketplace. Buying a home is an investment, but also a chance for a better future. Good luck to these millennials in their adventure towards home ownership!