Increasing Home Prices And Their Effect On Family Wealth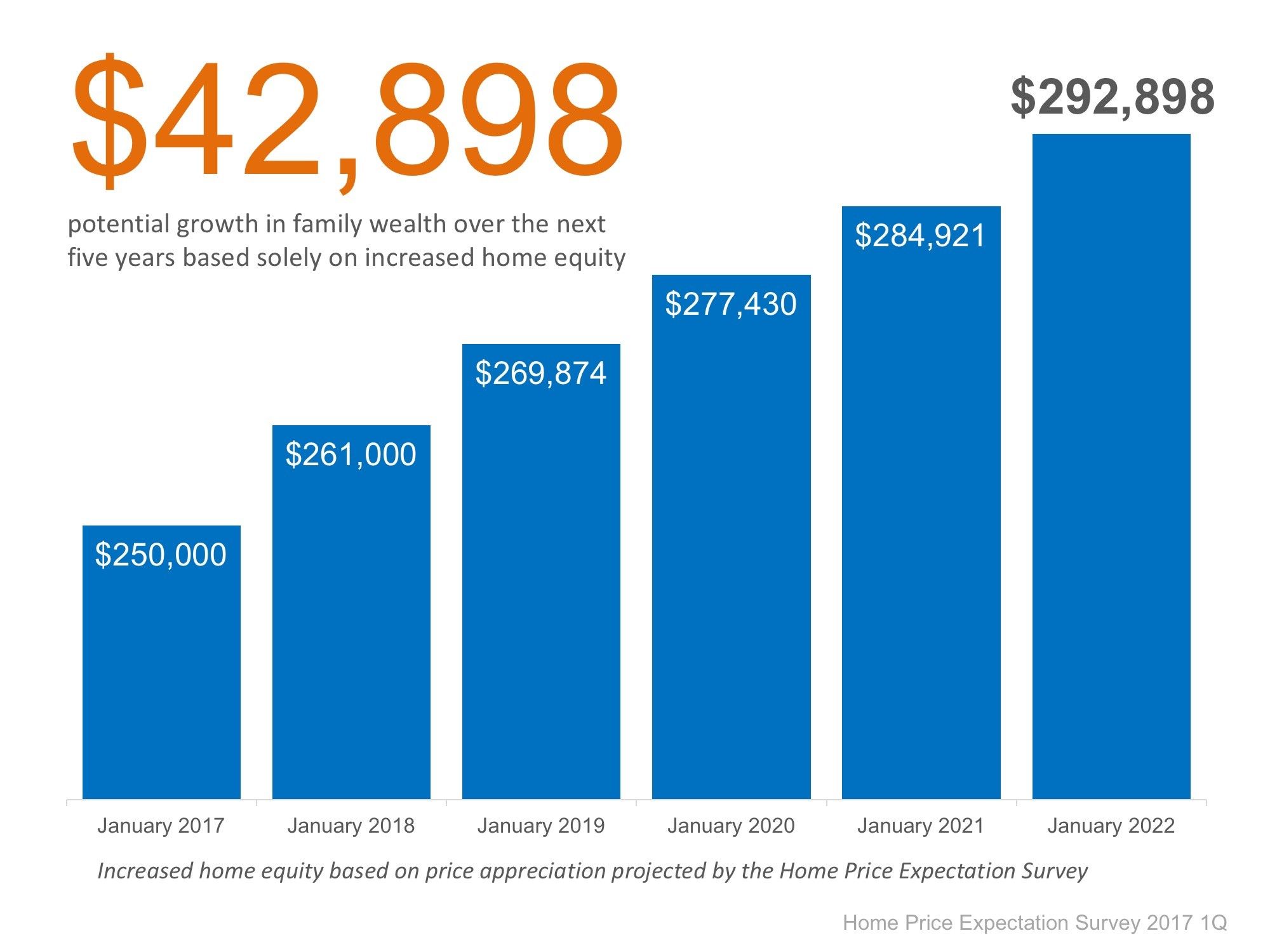 The majority of a family's worth is dependent on a thing called home equity. Home equity is the market value of a homeowner's unencumbered interest in their real property—that is, the difference of the home's fair market value and the outstanding balance of all liens on the property according to Wikipedia.
Over the next five years, homes prices are expected to rise 3.7% per Pulsenomics' most recent Home Price Expectation Survey.
What does this do to homeowners and their families? Let's look at the following visual created by Pulsenomics showing equity growth for a home at $250,000 in January:
This shows that the family's equity/worth could increase $43,898! This is just the home's price alone while not incorporating monthly principal mortgage payments (amount borrowed that needs to be payed back).
Bottom line: buy now and earn an equitable asset!