A Thank You To Our Loyal Clients - Pumpkin Pie Giveaway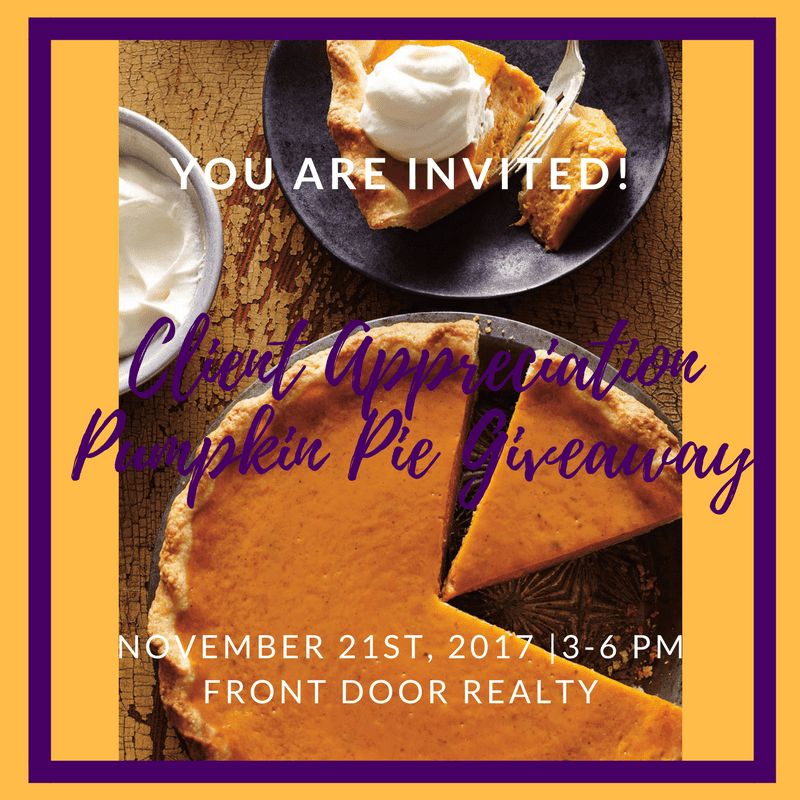 We'd like to thank all of our clients for their business, referrals, loyalty and friendship by inviting all of you to our Pumpkin Pie Giveaway. Simply register for the event below by November 15th, then pick up your pie between 3:00pm and 6:00pm on November 21st, 2017!
We're thrilled to be able to offer this opportunity to thank all of you in person for working with us this past year. Be on the lookout for reminders about this event in your mailbox and your inbox.
DATE AND TIME
Tue, November 21, 2017
3:00 PM – 6:00 PM PST
LOCATION
Front Door Realty
1815 D Street
Vancouver, WA 98663
In the meantime, if you have any questions about buying or selling homes in the Portland or Vancouver area, don't hesitate to reach out to us!