A Second Wave Of Baby Boomers And Their Needs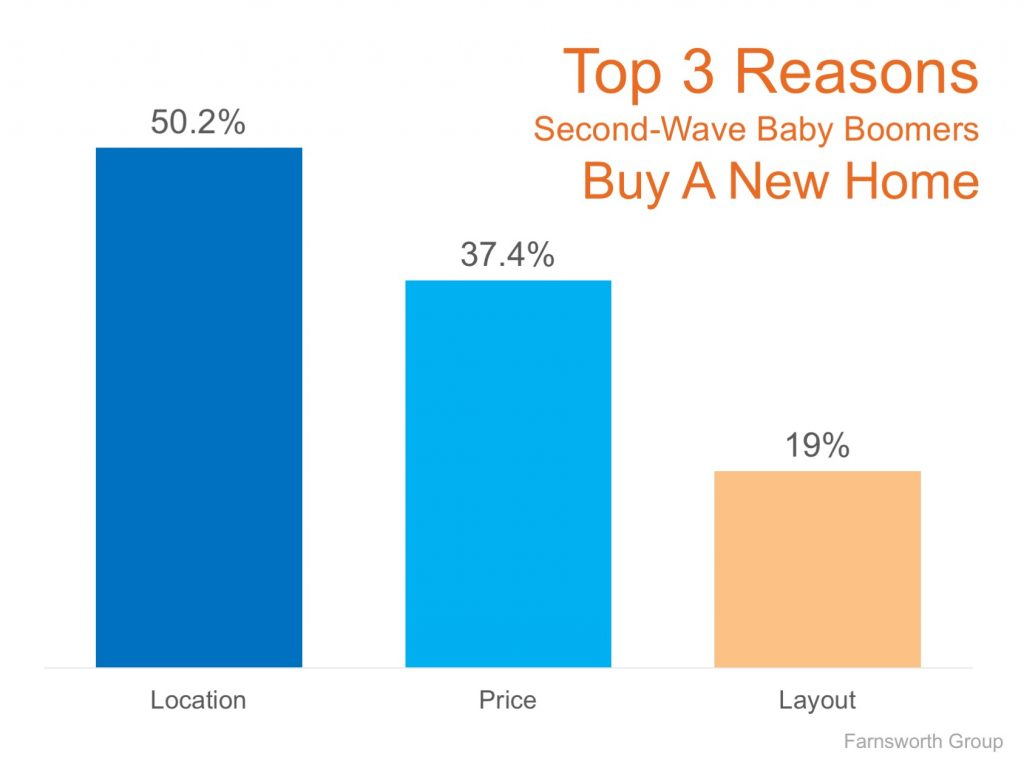 There are 76.4 million baby boomers living in the U.S., according to the U.S. Census Bureau. Baby boomers can be separated into different segments, but the defining factor we need to look at carefully is their house buying needs. According to a study by The Farnsworth Group, the top three reasons this second wave of baby boomers are buying is as shown by the chart.
The report also found that when buying a home, these were their main concerns:
When it comes to general concerns, house construction (9%), a safer neighborhood (8.4%), better floor plans (8.25%) ranked the highest
When asked about the areas of the house, the kitchen (82.8%), master bedroom (59.2%), and great room (36%) led the charge
Technology was an important feature highlighted by the buyers: wireless security systems (7.1%), lighting that senses and adapts to them (6.3%) and integrated home technology, including "smart" thermostats and lighting controlled by a smartphone (6.2%) were the top contenders
Feeling a part of the community was a must have as well. This second wave of baby boomers are looking for a house that is easy, breezy, and fun to match their fast-moving life style while giving them something stable.